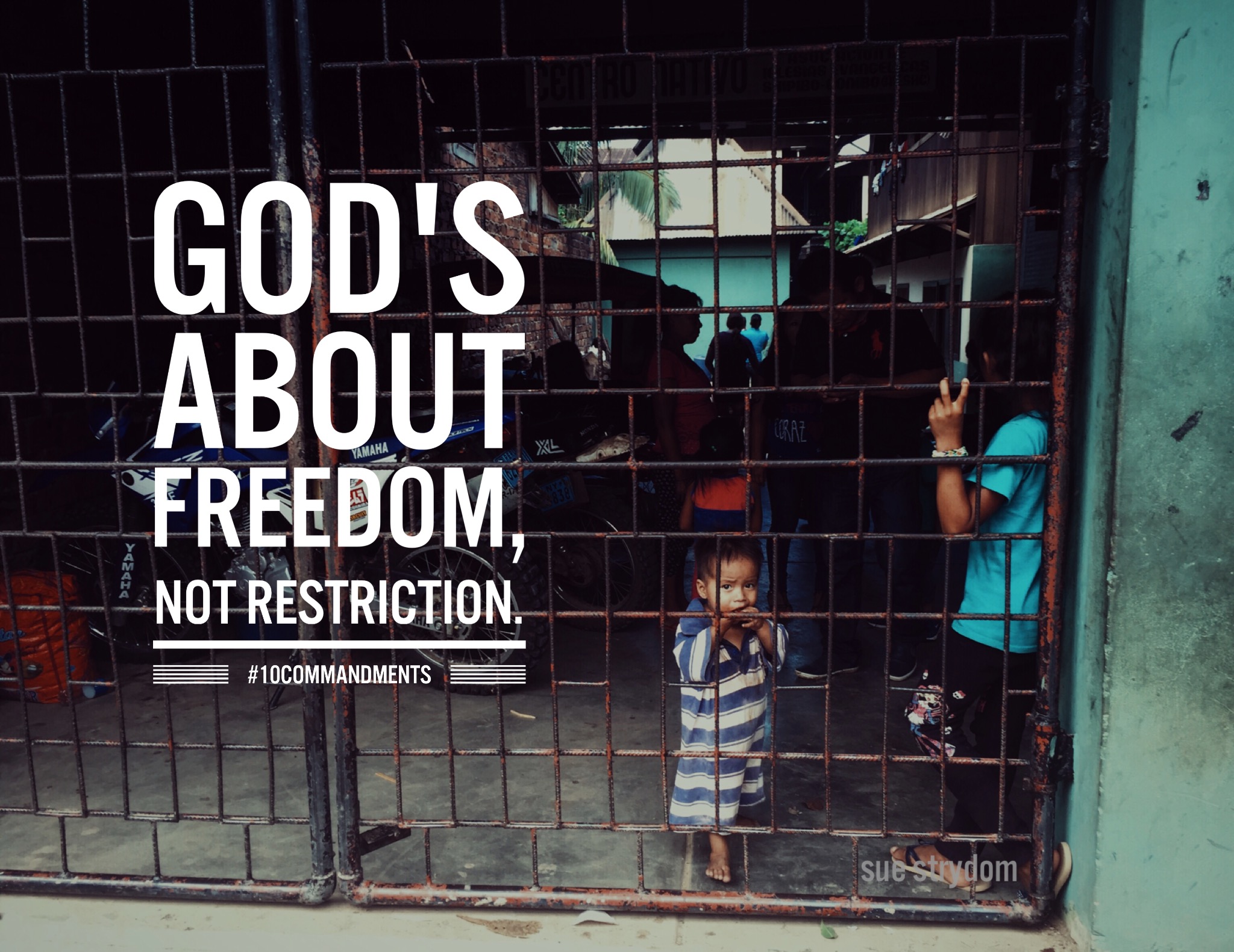 Sometimes we have to go beyond our preconceptions and look at the broader context in order to find the truth.
This is a picture of the entrance to El Centro Nativo in Pucallpa, Peru. At face value, it looks like these people are kept behind bars, in a state of poverty and misery. But this is the loading dock. An open door is on the right, out of frame. They have all they need, including more joy than you can imagine. The Center exists to give the Indians a safe place to stay when they leave the jungle for the big city. It's their protection. Their haven. Their community.
At first glance, the 10 commandments look like a set of rules by which God judges us. On the contrary – they are the secret to us finding fullness of life. They are our protection. They are the standard we should live by in order to experience God's freedom, God's joy and God's protection.
God doesn't save us in order to enslave us. He's about loving, not judging; relationships, not rules. And that's a wonderful thing.