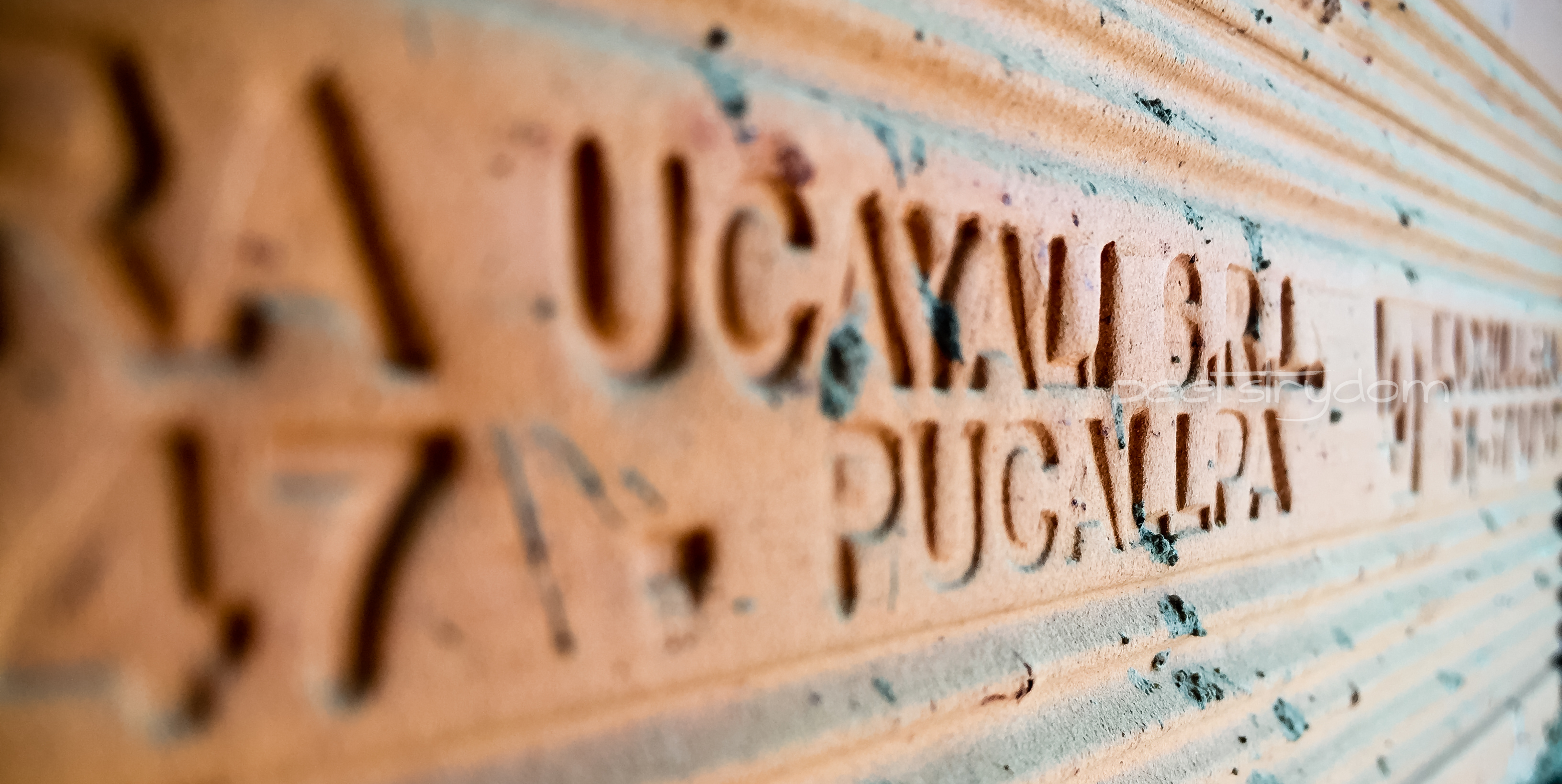 Well, the inevitable has happened… and I was so adamant that it wouldn't. We leave for our next trip to Peru this week, and I still haven't posted all the photos from our previous trip. Ugh!! In the middle of all our craziness, I may still try to get everything posted before we leave, so I apologize now for the imminent Peru overload!!
I haven't talked much yet about our team that travelled down to Pucallpa last October. I think there were 15 of us, and I'm sure Tom felt like he was herding cats for most of our time there. There were several different gifts and abilities represented in our group, so there were various activities planned for our visit that utilized all of them.
We had the water guys who were previously trained for site assessment with regards to the future installation of a clean water filtration system.
We had a bunch of Physical Therapists who spent time with some of the handicapped students at Refuge of Hope.
In my last post, I talked about the Indian Center. That kept the rest of us busy!! While some of us girls hung out with the moms and kids there, making jewelry, painting nails and playing soccer, there was a construction crew who spent the week fixing and building benches/pews for the church that meets there on the top floor. They made a lot!! And they fixed some other stuff around the building, too… just because.
Added to all that, we also had the opportunity to speak to several church leaders about something called re|engage – a ministry to help marriages that are "boring, bruised or broken". Now, it's hard in any culture to admit that your marriage isn't thriving… but it seems like this is a particularly taboo subject in Peru. However, we had 26 couples attend, representing numerous churches… which is amazing in itself, but even more so when you know that different churches in Pucallpa don't mix. Seriously. They don't tend to combine forces at all… they operate like silos. There seems to be a serious and historic lack of trust and respect between churches there. So sad. But not so unusual, I guess, even when I think about the general church culture in the US.
The other thing we did was hold a meeting (again, for numerous church leaders) to introduce them to Celebrate Recovery – a Jesus-centered recovery program for those with hurts, habits and hang-ups. Amongst other things, much of that ministry reaches out to those addicted to alcohol or drugs… and in Peru, or Pucallpa, at least, those people aren't welcome in church. We were able to talk with them about the hope for healing the church can offer, and the love and acceptance we're commanded to show people… even people who aren't like us.
The miracle is that, over the last month or so, we've heard that several churches want to come together to start a Celebrate Recovery program and to explore the idea of re|engage a little further. This is a big deal!! We'll be pursuing both of those opportunities while we're there this time to see what we can help put in place.
So, if anyone thought we headed down to Peru and had a vacation, think again. We were kept very busy!!
Honestly,, I struggled on the trip since I don't have any of the typical "missionary" gifts or passions. I'm not trained in water-testing. I'm not a nurse, a therapist or anything medical. I have no clue what to do with children, and I'm not really girlie enough to enjoy the bead-threading or nail-painting parties. And I've never been through re|engage or CR, so I didn't feel like I had much to contribute there, either. So, apart from taking photos of everyone else doing their thing, I felt a little lost.
But do you know what? That's OK. The trip wasn't about me!! It was about serving and being an encouragement to the people of Pucallpa… be they Indians, Peruvians or Americans.
Aside from that, I know I was a valued member of the team even if my value wasn't in a form that was obvious or tangible. And a lot of the people we encountered just wanted smiles. Now, that I can do!!
---